The primary base for our farming operations is over 10,000 hectares of land at Mangakino, in the South Waikato. There we manage 12 dairy farms, two dairy support farms and 6,000 hectares of forestry. This, combined with a 370 hectare dairy support unit at Kaharoa, near Rotorua comprise the Wairarapa Moana Incorporation farming enterprise. WMI milks 10,500 cows and our dairy support units rear 2,200 heifers.
The key to our growth is the development of a clear management plan linking managers and staff to the latest on farm technology. We've developed our own Standard Operating Procedures that reflect our business and cultural values, in particular, our over-arching principle of Kaitiakitanga. Our focus is on best practice and nurturing our people, our place and our future.
A small team based in Taupō supports farm management through advisory, administrative and financial services.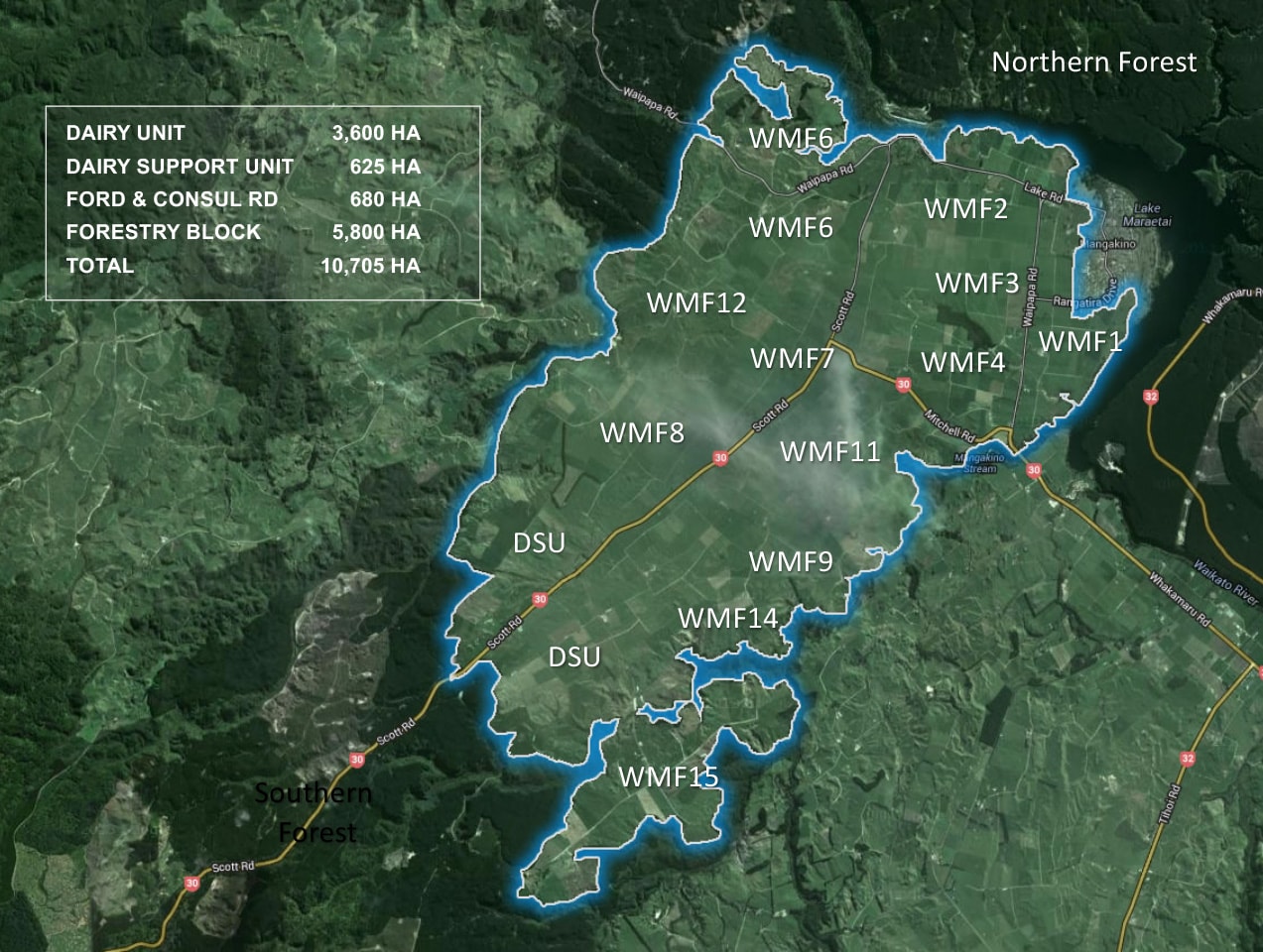 OUR PLACE, OUR PEOPLE, OUR FUTURE